The need for safe drinking water on a global scale,
continues to be not only a life-threatening need but also a perpetual challenge for many water professionals, manufacturers, countries, and of course the population. Because of the growing technological advances in communications and global awareness more and more people and institutions are becoming aware of the enormous need to solve the challenge of being able to provide clean safe drinking water around the globe.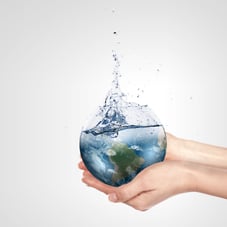 In the USA the awareness level increases from water shortages and salt water intrusion and migration into municipal recovery wells system while more distant and foreign locations simply struggle with day to day survival of obtaining safe uncontaminated drinking water. Today's challenges involve finding "sustainable" solutions across a myriad of different cultures and political climates. Many non-profit organizations have donated billions of dollars in drinking water processes only to discovery that the goal of sustainability is much more challenging. We at DeLoach Industries wish to thank and recognize those professionals
who donate their time, energy, and often funds to help advance this needed and demanding challenge. Because of these efforts many solutions have been discovered and millions of lives have been saved. Safe drinking water is a target and goal we water professionals should always strive to achieve. Whether through filtration, membrane separation, degasification, decarbonation, or just chlorination there is a solution for every application to help support all humanitarian needs. For more information or to learn more contact the professionals at DeLoach Industries Inc. at (941) 371-4995.
Receive Your Free Odor Control E-Book