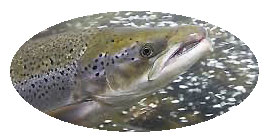 To enhance and control production and quality
of seafood that is grown and harvested the industry is increasing its focus on the construction of in house aquaculture fish farms commonly referred to as aqua farming. The most popular species of aqua farming continues to be salmon, tilapia, catfish, and carp. With the increase interest in the United States aqua farming facilities have been developing in parts of southern Florida where climate conditions and water conditions are favorable.
When considering several types of fish species to grow for harvest it is important to keep in mind the need to control the quality of the water. If the aqua farm is intended to utilize man made tanks they will depend upon a constant flow of incoming water. If the aqua farm is focusing on salmon then both the water quality and water temperature plays a major role on mortality rates and production yields of the operation.
Having water with too high of hydrogen sulfide, carbon dioxide, total Organic carbons, and even turbidity can increase mortality rates among the younger fish species and is especially critical to salmon.