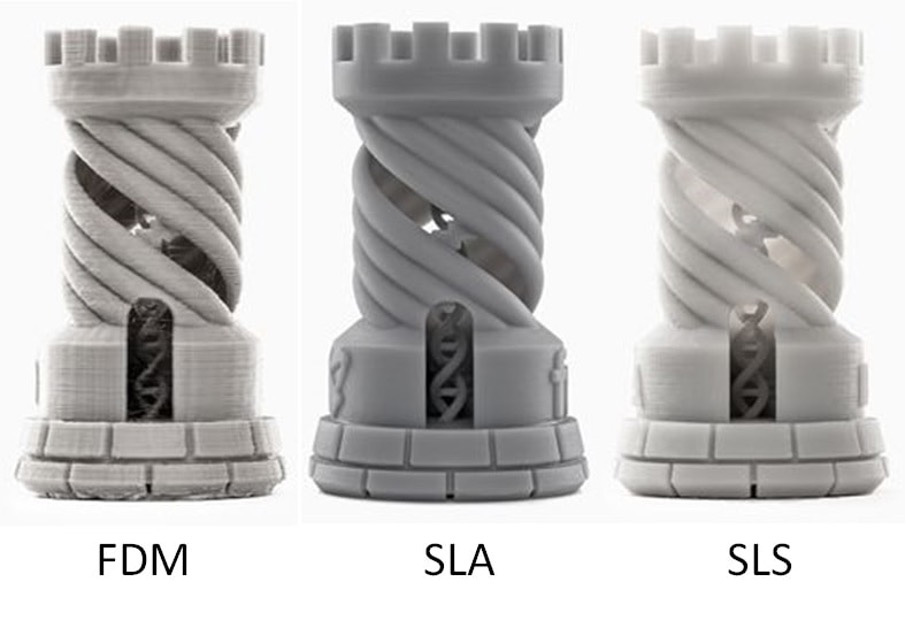 3D printing is a technology that has only recently become commercially available.
Progress in the last decade has allowed the equipment to excel tremendously.
3D print technology was started in 1987 by 3D Systems Corporation. The technology gained traction in the early 2010s. 3D printing is a type of additive manufacturing that creates three-dimensional parts. By successively adding material layer by layer until the part is complete.
To create the part, a 3D CAD model is required. The potential of 3D printing has led to a wide variety of technologies on the market. This blog will go into depth on the most prevalent types of 3D printing and their applications.
Figure: Direct side-by-side comparison of the three polymer 3D print technologies discussed in this blog.