Would it be possible for our odor control scrubbers to communicate with us and tell us when there are problems? Or when they need service? With the new technological revolution, we are now into this is quickly becoming a reality. DeLoach Industries is rapidly changing how water treatment and odor control and air emissions are treated with new advancements in artificial intelligence and integration into proven technologies.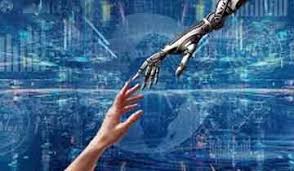 Most operators will tell you that to keep and maintain an odor control system whether its Biological Vs. chemical can be quite challenging depending on the type and source of the off gas to be treated and depending on the type of chemical reagents being utilized such as acid or caustic solutions. When odor control systems such as a biological scrubber are met with a varying flow rates, corrosive gases, or spiking concentrations an odor control system can be daunting to keep in balance and operating efficiency. But what if they could think or communicate with other devices or even operators for themselves? What if they could make corrections in caustic feed rates because of ammonia (NH3) concentration spikes, order chemicals like caustic or acid for pH control, and even inform us when they anticipate a problem for either the odor control scrubber or another critical component that it depends upon? That time has now arrived that's to DeLoach Industries new advancements to their equipment systems.To make a "smart" Odor Control Scrubber
we must first understand all the complexities of what creates the challenges within the treatment of off gases and how big of a problem is it and how much do these problems cost us as owners and operators? When examining a traditional water or wastewater treatment plant process that produces a waste air gas stream that requires treatment we often find that the gas stream contains dangerous contaminates such as hydrogen sulfide (H2S) which is hazardous to human health and also extremely corrosive so it can cause severe damage to other components within a treatment plat facility or surrounding structures like buildings or electronics. If an odor control scrubber is not functioning properly the gases can be exhausted untreated and the levels of hydrogen sulfide (H2S), ammonia (NH3), or other contaminants can remain high. When H2S is left untreated and exhausted from a scrubber whether it is a biological vs chemical the results remain the same. The untreated H2S can convert to sulfuric acid in the presence of moisture and since the gas is heavier than air it will settle on the surrounding components at the treatment plant or on the building structures. The results from untreated hydrogen sulfide (H2S) is an advanced corrosion on all metals and electronics in the surrounding area that leads to the need and requirement to replace components more frequently. This of course creates a higher capital or operating cost for the treatment facility. It is easy to understand why there should be great emphases on making sure that the odor control scrubber is always functioning properly.
Now we can make Odor Control Scrubbers "think"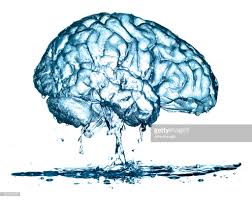 for themselves and we can incorporate artificial intelligence into the systems to manage the treatment process and to allow autonomous actions to occur within the equipment. Imagine the next time an odor control scrubber needs to have more chemicals if it actually placed the order directly with the chemical supplier. Or, when the odor control scrubber begins to see a decrease in its efficiency and it notifies the operator or contacts a service provider to inform them about the change in operation parameters and what it suspects could be the problem. If problems are discovered and corrected before they go too far millions of dollars can be saved in repair or replacement costs. In addition, an odor control scrubber that can think for itself can free up valuable operator time so that the operator can focus on their other duties. These are the changes now being implemented in the process systems manufactured by DeLoach Industries. As a company celebrating its 60th year in business designing water, wastewater, and air emission/odor control equipment DeLoach Industries has dedicated itself in the enhancement of water and air emission treatment technology. For more information or to learn more contact the professionals at DeLoach Industries Inc. at (941) 371-4995.