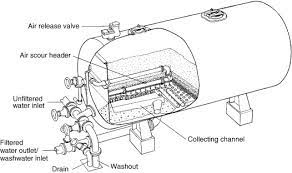 Industrial water systems use water filters to reduce the level of solids in water from:
Industrial
semiconductor
manufacturing
refining
oil and natural gas production processes
The wastewater may contain harmful chemicals to humans, plants, or animals. Three types of filters are commonly used in industrial settings: Gravity filters, pressure filters, and constructed wetlands. Pressure filters have two variations: multimedia and higher-pressure micron or cartridge filters. Constructed wetlands or natural filters are not often utilized in industrial processes. Based on the requirements to obtain environmental permits and safeguard the ecosystem.