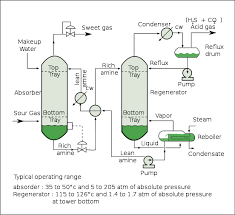 Ammonia (AM) is a common water pollutant that significantly impacts the water process industry.
It is not just polluting water bodies but also aqua wells and humidifiers. Generally, AM is produced from human sweat and urine and created from synthetic ammonia in industrial processes.
Ammonia has three types of amines – primary, secondary, and tertiary – all are toxic for humans and aquatic life.
Primary Amine has two carbon and one nitrogen atom, also called methylamine or CHNH2.
Secondary Amine has two nitrogen atoms with no carbon atom between them, also called Dimethylamine or CH2(NH)CH3.
Tertiary Amine has three nitrogen atoms with no carbon atoms between them; thus, it's called Trimethylamine or CH3C(NH)CH3.
In natural conditions, primary Amide bacteria produce Amide under high-temperature conditions. In an aqueous solution and soil environments with high pH levels (>6).
Primary amide can form by the dehydrogenation of nitriles, such as acetonitrile, which are further oxidized to form acetic acid.
Primary amide form by alkaline hydrolysis of nitro compounds such as 2-nitrophenol.
Process systems often need to recognize when the Degasification or Decarbonation system is failing or underperforming.