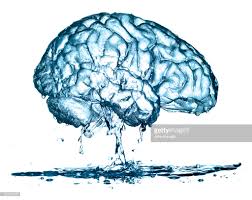 Ten years ago if I had purposed that one day our water would have artificial intelligence I think I would have been laughed out of the industry. But now, anything you can imagine with the new electronic revolution is possible because of the current revolution referred to as "The Internet of Things" (IoT). Placing nano size SIP (Systems in a package) into a water stream and tracking its path or location or perform inspections on critical infrastructure or equipment is now a reality.
Water treatment equipment communicating with each other to enhance performance, make adjustments without operator input
is now a reality. The birth of artificial intelligence is changing our lives and how we do business. For the water and wastewater industry it will open new doors, create new challenges such as increased need for cyber security and revolutionize how we think, plan, design, and engineer our future water treatment plants.
For years we have been operating and controlling process water plants and wastewater plants remotely with communication interface devices. We can monitor, turn on, turn off, collect data, and even adjust flow across states or even countries by utilizing communication services both cellular and hard wire.
The safety of our water and power infrastructure is at its peak point of risk and vulnerability from cyber hacking from an outside third uninvited party. Whether a terrorist or a prankster our infrastructure for water, wastewater, and power is our countries lifeblood and without it there would certainly be panic and chaos within days of a cyber-attack.