Per-and polyfluorinated substances (PFAS) have been used for decades in many consumer products, and they are man-made and have a high residual time in the environment. These chemicals are used for various purposes, including nonstick surfaces, heat protection of circuits, water resistance, fighting fire as they are utilized in fire depression foam, and many other industrial applications. The difficult thing about PFAS is that the very reason they work so well on so many manufactured products is why they are so challenging to get rid of or treat once they have entered the environment or water supply. PFAS are being more and more regulated, and requirements are being put in place by many states and agencies to require the treatment and removal of PFAS and safeguard and protect drinking water.

PFAS are soluble in water, and they are not a volatile organic chemical (VOC), so traditional treatment methods such as utilizing an air stripping tower or degasification system are not effective methods to remove PFAS. One of the first technologies to remove PFAS from drinking water and the environment is activated carbon absorption. In recent years, utilizing ion exchange resins has proven effective and is gaining popularity for the treatment method. Ion exchange resins attach and bond with the PFAS and remove it effectively from the water. Some chemicals tested and studied with success include perfluorooctanoic acid (PFOS). In addition to these technologies, reverse osmosis utilizing high-pressure membranes has an 80-90% effective rate and has proven to be technically efficient in removing PFAS. An R.O. process produces a concentrated waste stream.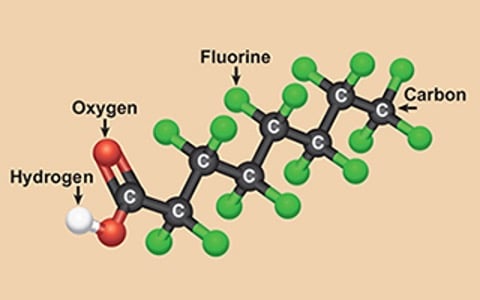 PFAS Molecule

So why choose one technology over the other? Unfortunately, there is not a "one size fits all" solution. Any PFAS project should review some of the essential variables that must be analyzed. First, the project's location, the type of business operation if this is an industrial project, and the levels of concentration. Utilizing activated carbon and ion exchange resins is effective, but they both periodically require treatment and regeneration. R.O. is effective, but it will produce a concentrated waste stream that must be captured, treated, or disposed of somehow. Analyzing all of the variables and operating costs of each technology for a specific project will allow the engineer or owner to fully understand the initial capital cost and the ongoing operation and maintenance costs. Selecting a treatment technology that works for the removal but requires a high degree of maintenance or expenses can add to the overall challenges of removing PFAS.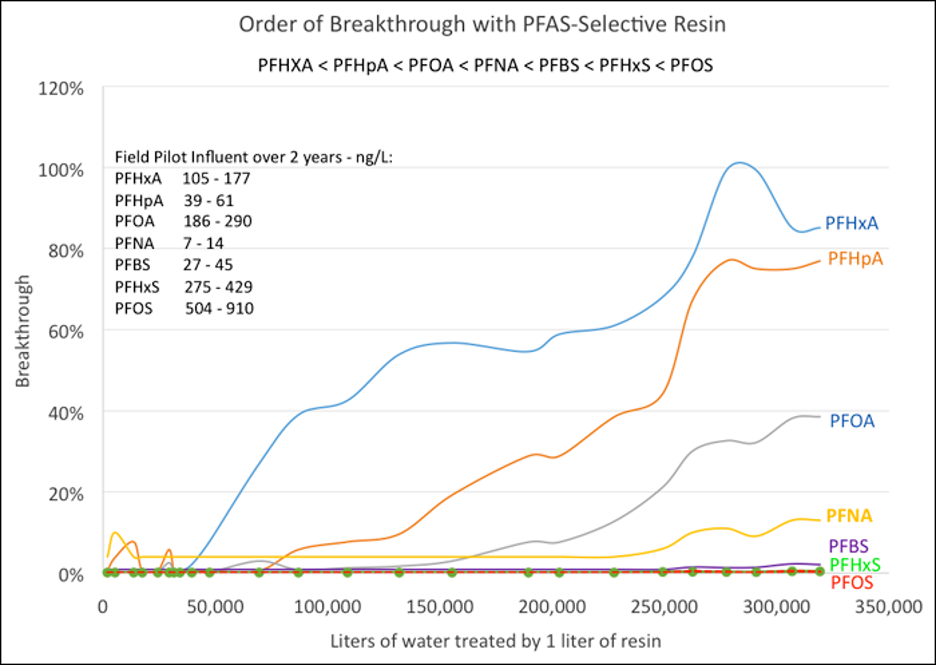 Ion Exchange Resin Evaluation


At DeLoach Industries Inc., we review critical data supplied to us by the customer or engineer and assist them in preparing the design and cost analysis. This data allows our team to select the best technology to remove the PFAS. Contact our design professionals who have been assisting customers for more than 50 years with water treatment questions worldwide.