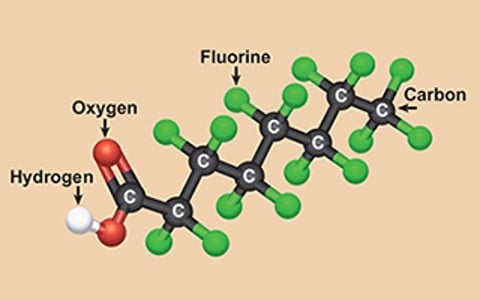 Per- and polyfluorinated substances (PFAS), known as "forever chemicals," have long been utilized in various consumer products due to their exceptional properties.
However, the challenge lies in effectively treating or eliminating PFAS once they enter the environment or water supply. This blog will focus on the technological advancements in removing PFAS and perfluorooctanoic acids (PFOAs) from water sources. By exploring different treatment methods, such as activated carbon absorption, ion exchange resins, and reverse osmosis, and simply avoiding PFOA and PFOS, we can better understand the available options for mitigating these persistent chemicals in water.
Activated Carbon Absorption
One of the earliest technologies employed for PFAS removal is activated carbon absorption. This method involves the use of specially treated carbon materials that effectively adsorb PFAS compounds from water sources. The activated carbon's large surface area and porous structure allow it to trap and retain PFAS molecules. This technology has proven effective in removing PFAS, including PFOAs, from drinking water and environmental sources. However, periodic treatment and regeneration of the activated carbon are necessary to maintain its efficacy.