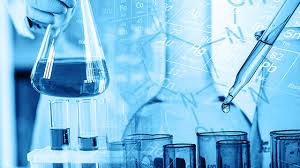 If you've been following the news, you know a growing problem with PFAS (per and poly-fluoroalkyl substances).
These man-made chemicals are found in everything from clothing to food packaging. While they are inexpensive and stable in products, some tend to break down into other substances, such as PFAS-methyl tetrahydrofuran. PFASs have been discovered in drinking water nationwide, including in parts of the country with very high water tables. As a result, it's essential to learn how to remove PFAS from water. What should you do if you suspect that there's a problem with your water? Check the source of the water, test it, and treat it if necessary.
Follow these steps on how to remove PFAS from drinking water.
Test Your Water
Although it's essential to know how to remove contaminants in general, it's even more important to know how to test your water for contamination. A water test kit can help you determine whether there are contaminants in your water and whether they are at a dangerous level. You can purchase water test kits at grocery stores, hardware stores, and online retailers. Generally, these kits come with the standard set of tests for a home water filtration system, but they also often include tests for specific contaminants. Use these tests to determine whether your water is safe to drink. If your water contains contaminants, you need to remove them from your water source. This can be done by digging a more bottomless well, installing a water filtration system, or getting a water purification system. If your water does not contain contaminants, you don't need to do anything except continue drinking your water.
Check the Source
The easiest way to find the source of your contaminated water is by checking the water meter. The meter tracks how much water you use, and if your water comes from a well or water treatment facility, it will show you when the water was most recently used. From there, you can go down to the water source and see if it is coming up contaminated. Most well owners aren't aware of their water source, and it's essential to check the water meter to find the source. If you find your water source is contaminated, you may be able to improve your situation by decreasing the distance between the source and your house so that less water passes through the source. Alternatively, you may want to find a new, cleaner source.