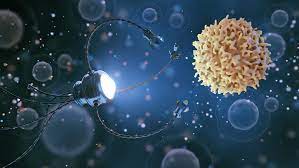 If you've been reading the news lately, you know nanoparticles are not so great. In everything from cosmetics to water filters, nanoparticles have been shown to cause various health problems. But what exactly are nanoparticles, and how can you protect yourself from their harmful effects? Let's answer these questions and more with this quick guide on removing nanoparticles from your drinking water.
What are Nanoparticles?
Nano is a prefix that's used to indicate how small something is. In the case of nanoparticles, it means particles less than 100 nanometers. Water filters that use nanoparticles are generally around 0.2 to 0.3 microns or 2,000 to 3,000 nanometers. That's pretty small. There are some health concerns with nanoparticles. When ingested, they can cause inflammatory reactions in the body, disrupt normal organ function, and lead to a buildup of fluids in the lungs or other organs. A 2017 study found that the number of nanoparticles in drinking water is higher than expected and that using carbon filtration may make some nanoparticles more likely to leach into the water.
Where Are Nanoparticles Found?
Nanoparticles are found in a lot of modern products. Their small size makes them ideal for air and water filters, sunscreens, and cosmetics. It's important to note that not all nanoparticles are harmful. Some are beneficial. Nanoparticles of silver are often added to water filters to help remove bacteria and other contaminants from drinking water. There are a few places where nanoparticles are most often found. - In water filters - Nanoparticles are often added to water filters to help remove bacteria and harmful contaminants. - In sunscreens - Some sunscreen products contain nanoparticles of zinc oxide, titanium dioxide, and other minerals that provide broad UV protection. - In cosmetics - Many makeups, lip balms, and other beauty products contain nanoparticles of iron, titanium dioxide, zinc oxide, and other minerals that help preserve the product and provide color.